Icon Robotics signed a long-term lease for a facility in Oregon, Wisconsin – a short 10-minute drive south from the State Capital, Madison.
This is a significant milestone marking the ongoing commitment JMP Engineering has to North America and its customers in this region. It also coincides with the significant expansion of the Icon Robotics local support team who are leading most new project installations in the US and Canada, as well as introducing a much broader range of support services that are tailored to the needs of its local customers.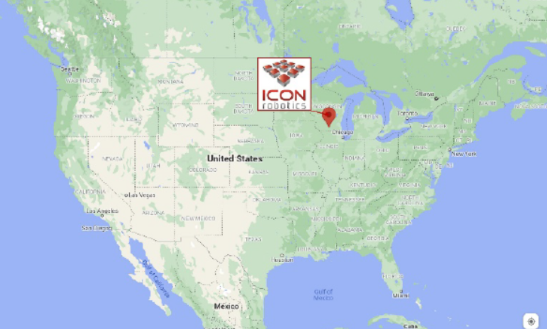 The new facility will become the US headquarters for Icon Robotics. Sales, service, spare parts distribution, warehousing, and robot & system refurbishment are planned for the new facility and the transition will occur in coordination with JMP NZ.
A few key facts about Madison and the surrounding area: - Located about 2 hours North of Chicago. Named after James Madison – 4th President of the US - 570,000 people live in the greater Madison metropolis – more than half are under age 30. - 45,000 students enrolled at UW (University of Wisconsin) Madison campus – located in the heart of downtown. - 5 lakes, 12 public beaches, 60 miles of cycle paths and tons of parks and greenspace - Consistently ranked in top 10 cities to live in the US